708 Main Street
Kangaroo Pt Q 4169
A fresh-off-the-boat take on the local, One Fish Two Fish is an inner-city seafood venue flexible enough to provide a spot for feeding the family midweek, and drinking like a fish on the weekend. A little bit fancy and entirely delicious, One Fish Two Fish selects the best seafood favourites on the market, brings them to Brisbane's inner-city, and serves them in styles to suit every fish-eater's fancy.
With everything from classic fish and chips, an Amalfi-inspired seafood risotto, and a signature Quarter Flounder burger, One Fish Two Fish is built on joyful interactions with food and booze, and studded with a youthful '80s soundtrack. The vibe is welcoming and fresh, with events like Great (not just good) Friday and Crab and Cray Cray banquets offering laid-back opportunities for feasting with friends.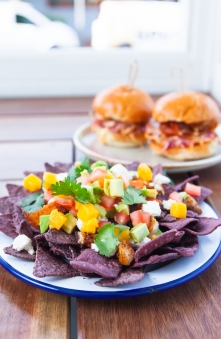 Forget book club - mix up Mondays at One Fish Two Fish with a friendly deal guaranteed to keep you (and the small fish in your life) happy. From 12-3pm every Monday, enjoy a meal and drink for $20, while kids meals will set you back just five clams. Choose from the Mumdays menu with options like grilled salmon with kale, quinoa and tomato salad, kingfish sashimi with green nahm jim dressing, and crumbed baby whiting with coleslaw and fries.
Kids can get stuck into calamari, crumbed whiting, or mini sausages with salads and fries, so you can be sure you'll both leave well fed.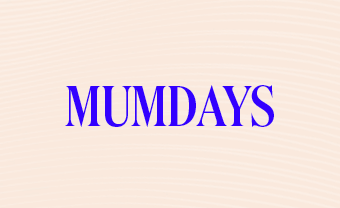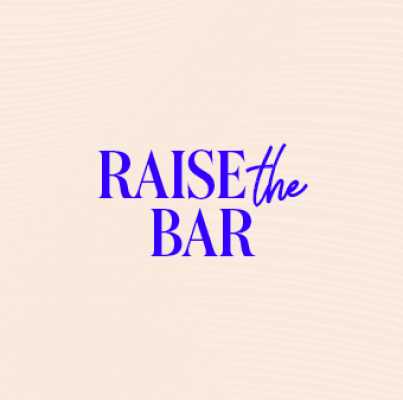 Snacks are sorted every day of the week at One Fish Two Fish with our Raise the Bar seacuterie platter.
A cool $27.50 will have you snacking on a seacuterie platter with tiger prawns with finger lime mayo, nahm jim dressed kingfish sashimi, salt and pepper calamari with squid ink ailoi, and flounder goujons served with homemade tartare.
Whether you're looking for a mid-week aperitif or a snack to keep the weekend wines rolling, Raise the Bar is the best of One Fish Two Fish rolled into a seriously delicious meal.
*Please note this offer is only available at the bar. Sundays at One Fish Two Fish just tipped the scales. Sip back and relax at our Fish & Bottomless Sip Sundays with a seafood banquet and two hours of bottomless rosé and Balter XPA to while away your afternoon.
Start things off with cold seafood bites - tiger prawns, finger lime mayo & nam jim dressed kingfish sashimi. Then follow with a crowd favourite salt and pepper calamari served with squid ink mayo and flounder goujons with house made tartare.
Then have your choice when it comes to mains from our Fish & Sip menu. The offering will change monthly but choices will include the likes of battered or grilled cod with fries and garden salad, kingfish poké bowls & Thai green curry with vegetarian or prawn dumplings.
Bookings are between
12 - 2pm | 2:30 - 4:30pm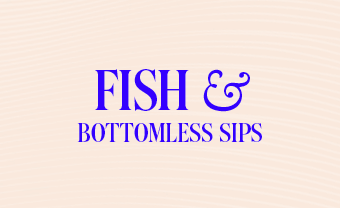 Please note:
The two hour sip sessions run to the clock, not to your arrival time. Please ensure you arrive on time in order to make the most of your Fish & Bottomless Sips experience.

All guests on the table (with the exclusion of children) need to enjoy the Fish & Bottomless Sips menu.

Both Rosè and Balter XPA are available as bottomless options.

It's the annual celebration you didn't know you needed; World Fish 'n' Chip Day is frying in to One Fish Two Fish on Friday, June 7 for a three-day celebration of delicious, deep-fried dining!
Available for lunch and dinner on the 7th, 8th and 9th of June, indulge in a towering seafood feast for two (or more), designed to celebrate the best of everything old school fish 'n' chips, with a few new flavours thrown in as well!
At $35 per person, the World Fish 'n' Chip Day feast is a deep-dive seafood dining experience that goes above and beyond the standard fish 'n' chips, with panko crumbed mahi mahi, battered cod with vinegar and mushy peas, finger sandwiches with barramundi and bacon, grilled prawn bao, and irresistible famous fat chips with curry sauce.
If the shared feast wasn't drool-worthy enough, a dessert special of deep-fried Mars Bar ice cream sundae with chocolate sauce and pistachio floss is sure to make for an unforgettable experience (and you don't have to share this one).
To avoid missing out on World Fish 'n Chip Day celebrations at One Fish Two Fish from Friday, June 7-Sunday, June 9, book online now or call (07) 3391 7680 to talk to one of our friendly staff today!
Treat yourself or a loved one to a voucher to dine at One Fish Two Fish. With a range of voucher options, it's sure to have the recipient hooked. Also available to purchase at the venue.
No need to keep trawling for a fresh, inner-city function venue — One Fish Two Fish is a breezy,
classic Queenslander suitable to host everything from small dinners to cocktail events for 150 of your nearest and dearest!
Functions spaces include the bar, the dining room, and the verandah, and we're happy to offer exclusive venue hire for when you have to fit your whole school of fish.
Want to learn more? Take peek at our functions package below.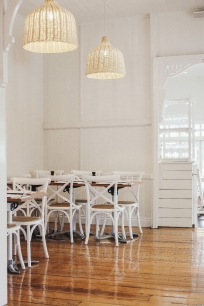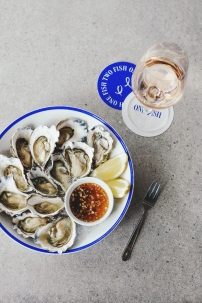 708 Main Street
Kangaroo Point Q 4169
hello@onefish-twofish.com.au